Rostov Governor Golubev: parts of two drones found at a burning oil refinery The governor confirmed that this is one of the versions, and announced the suspension of the refinery during the investigation and damage assessment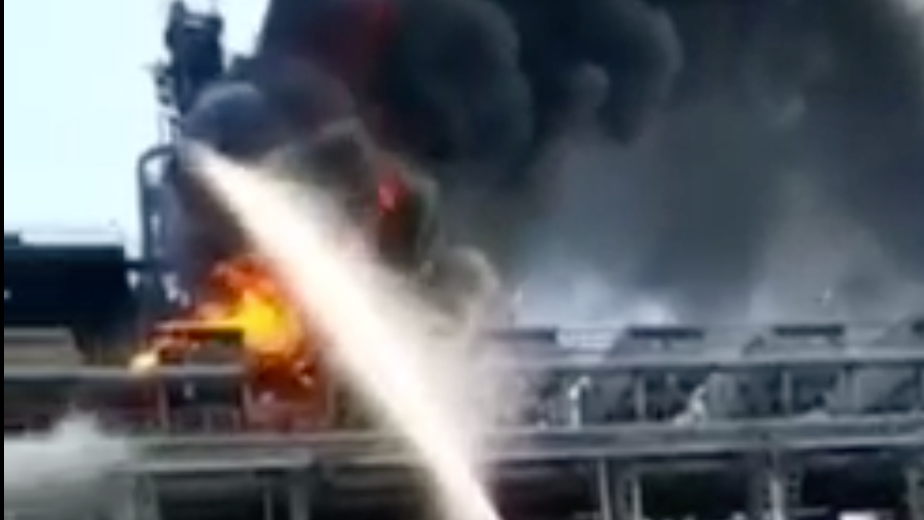 Video
Fragments of two unmanned aerial vehicles (UAVs) were found on the territory of the Novoshakhtinsk oil products plant, where a fire broke out in the morning, the governor of the Rostov region Vasily Golubev said on Telegram. according to the technical installations of the plant»,— he confirmed after hearing the report on the liquidation of the fire.
According to Golubev, the work of the plant has been suspended, investigative measures are underway. After that, experts will assess the damage and the prospects for the resumption of the enterprise.
Earlier, sources of TASS and 161.ru reported that the cause of the fire at the refinery was the fall of a drone, and the Telegram channel Baza published a video showing how the UAV crashes into the plant and an explosion occurs. According to TASS, two Ukrainian drones flew over the territory of the refinery.
The fire at the plant started at about 9:25, its area was 50 square meters. m. Subsequently, the head of the Main Directorate of the Ministry of Emergency Situations for the region, Sergey Filippov, said that the fire had started at a vacuum unit, and it was extinguished.
Read on RBC Pro Pro "The Virus of Doubt" and a Little Empathy: Storytelling Secrets from Steve Jobs , created a cult and earned $ 1 billion: the story of the creator of WeWork Pro Articles Sleeping 8 hours a day and being lazy: Jeff Bezos' healthy habits at work Articles
The Novoshakhtinsky plant is located in the Krasnosulinsky district of the Rostov region, not far from the border with the LPR. It has been operating since 2009 and has been owned by the Peton holding since 2021. In 2020, the refinery processed 4.8 million tons of oil. The plant is under Ukrainian sanctions due to accusations of supplying fuel to Donbass.
Authors Tags Subscribe to RuTube RBC Live broadcasts, videos and recordings of programs on our RuTube channel
Источник rbc.ru